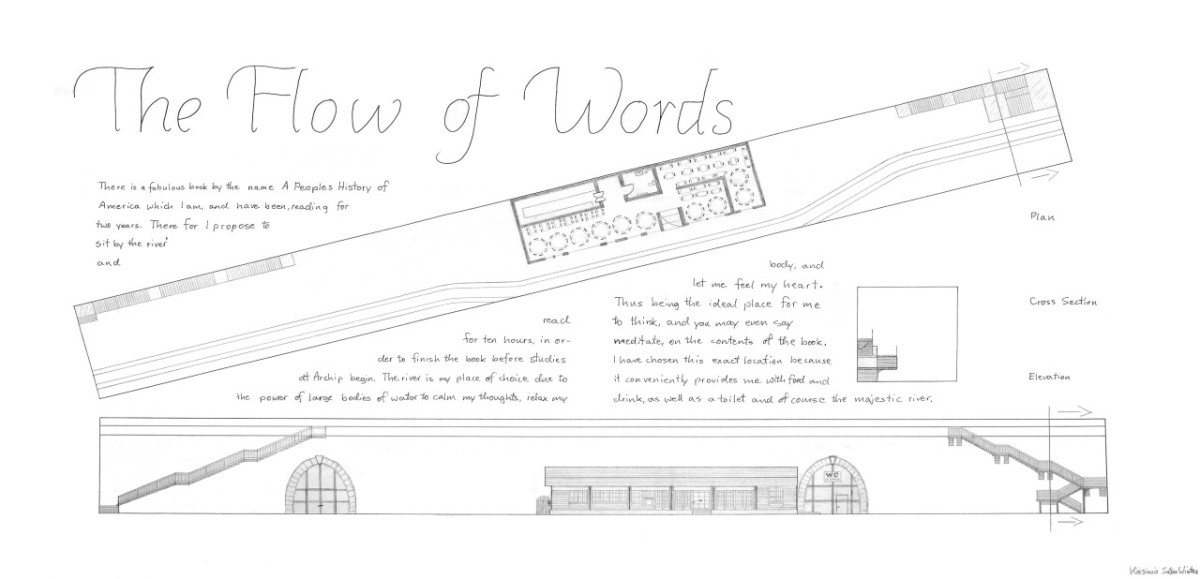 My first architectural brief came in the first week of school at Archip, after a few days of introductions. The task I was given was to draw one piece of Prague in elevation, cross section, and plan. This could be any space or place in Prague that fit into a 100 x 10 x 10 meter imaginary box. And our only criteria were the need to spend  24 hours in this location and describe why we chose it and what we would do there.
The brief was extremely confusing to all of us at first. Most first years, unlike myself, are not native speakers to start. On top of that, the  process by which the brief was described to us, non-architecture lingo savvy people, was just beyond our immediate understanding. But it was that very afternoon when we found out we could always go to Paul and ask him to explain it over and over until we understood. We did so, and finally we all felt we had a good understanding of the brief. Of course when we began speaking to one another our disillusionment of understanding was shattered and we were back to nervous confusion.
However, after finally feeling that I understood the brief I went out to search for my Piece of Prague.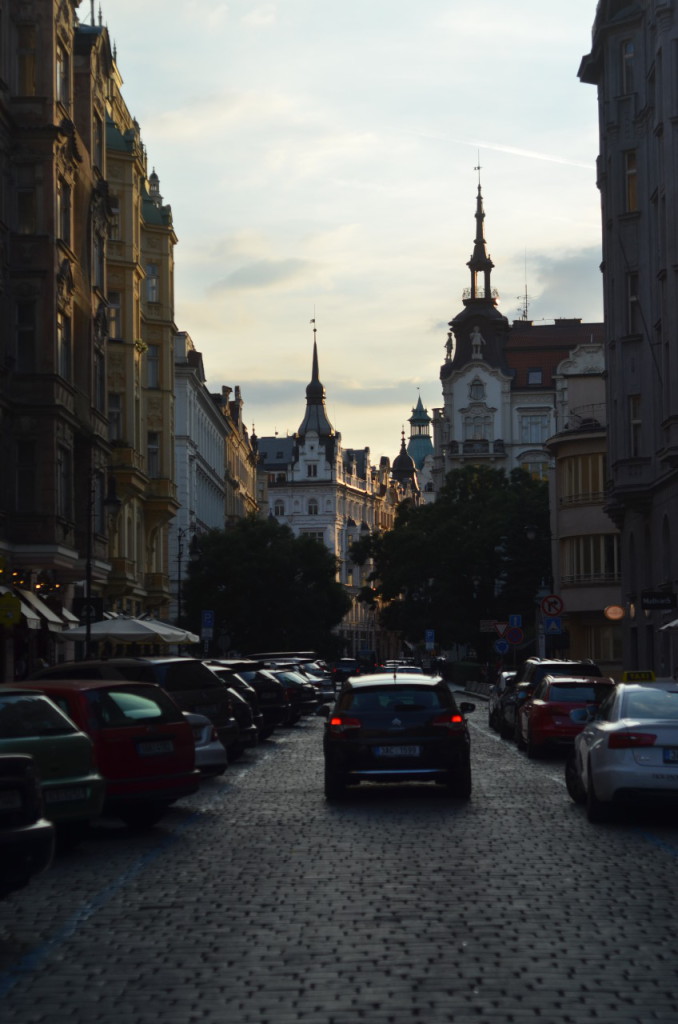 After a beautiful walk through the old town, I found myself right by the Vltava river, bellow the street level on the refurbished boat docks.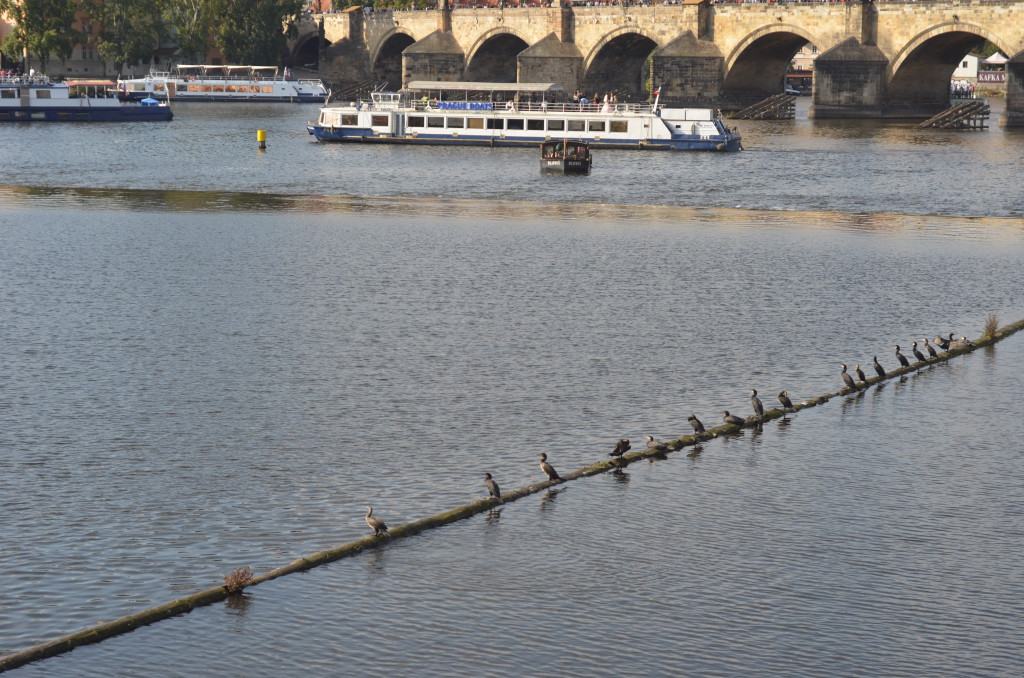 It is really a fabulous place which recently helped redefine Pragues urban landscape, providing a space for cultural and social events outside of the tourist overrun/expensive old town, but still close enough to enjoy its beauty. I decided to spend more time in this place, and claim it as my Piece of Prague.
This is my final poster along with the test on the poster for easier reading: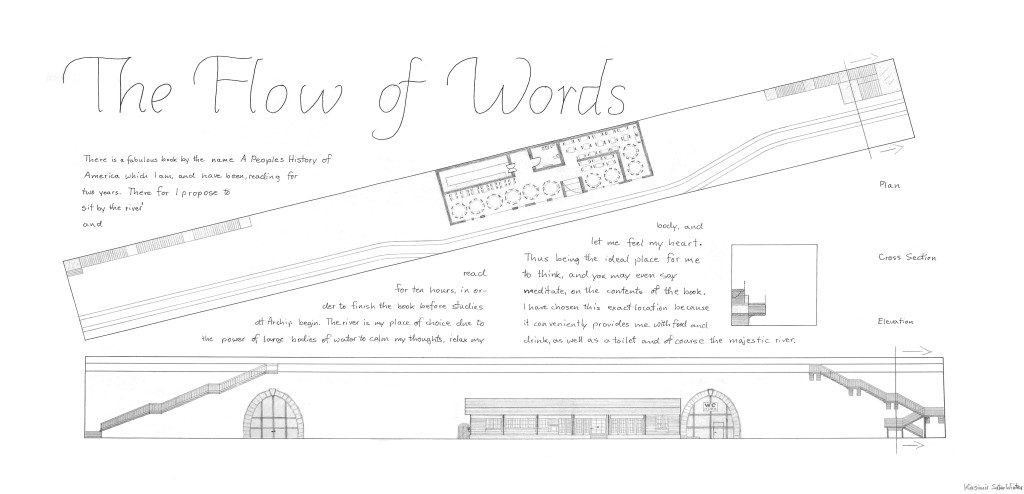 "There is a fabulous book by the name A Peoples History of America which I am, and have been, reading for two years. There for I propose to sit by the river and read for ten hours, in order to finish the book before studies at Archip begin. The river is my place of choice due to the power of large bodies of water to calm my thoughts, relax my body, and let me feel my heart. Thus being the ideal place for me to think, and you may even say meditate on the contents of the book. I have chosen this particular location because it conveniently provides me with food and drink, as well as a toilet and of course the majestic river. "