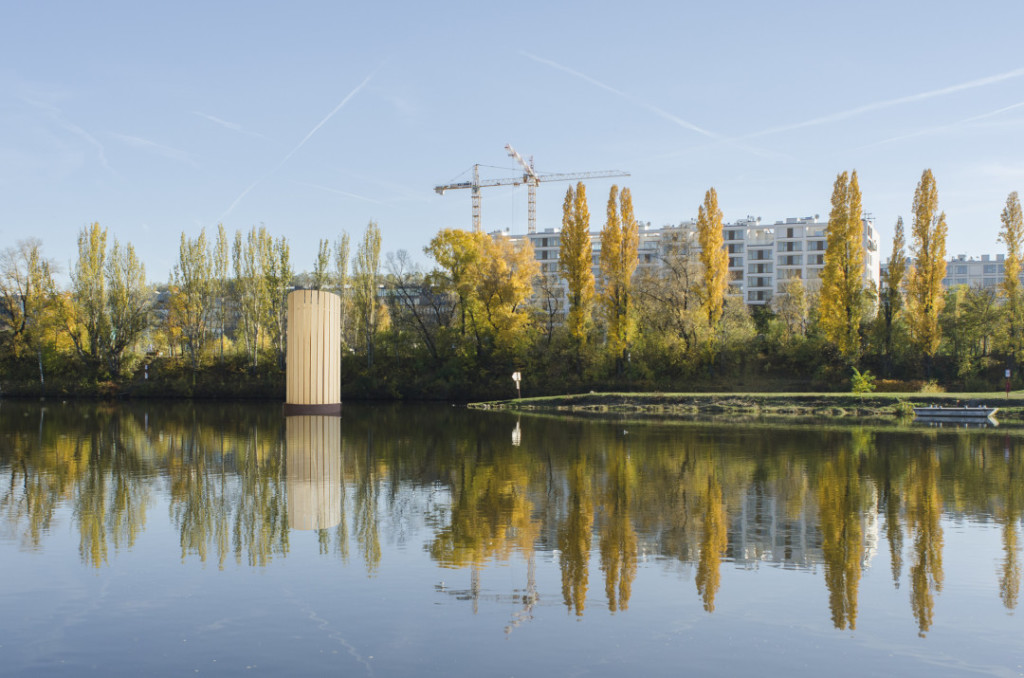 Alien. Something foreign, intriguing, and mysteri- ous has landed in the Vltava. What is it? Lets go check it out and discover what it is. An alien experience, a new perspective. Loom is a light house. Bringing attention to Pristave, as a beacon of light in the night.
As you enter its long narrow path, you are led into the hull, bellow water level. The path opens onto a tall cylindrical tube, lined with vertical wood spires reaching up to the sky and framing it elegantly. From across the water it is mysterious, alien and intriguing.
Once entered, It transports you to the sky, giving you only on perspective, up. After emerging from this experience you have a new appreciation for your surroundings, and will look on what you have seen many times with a fresh perspective.