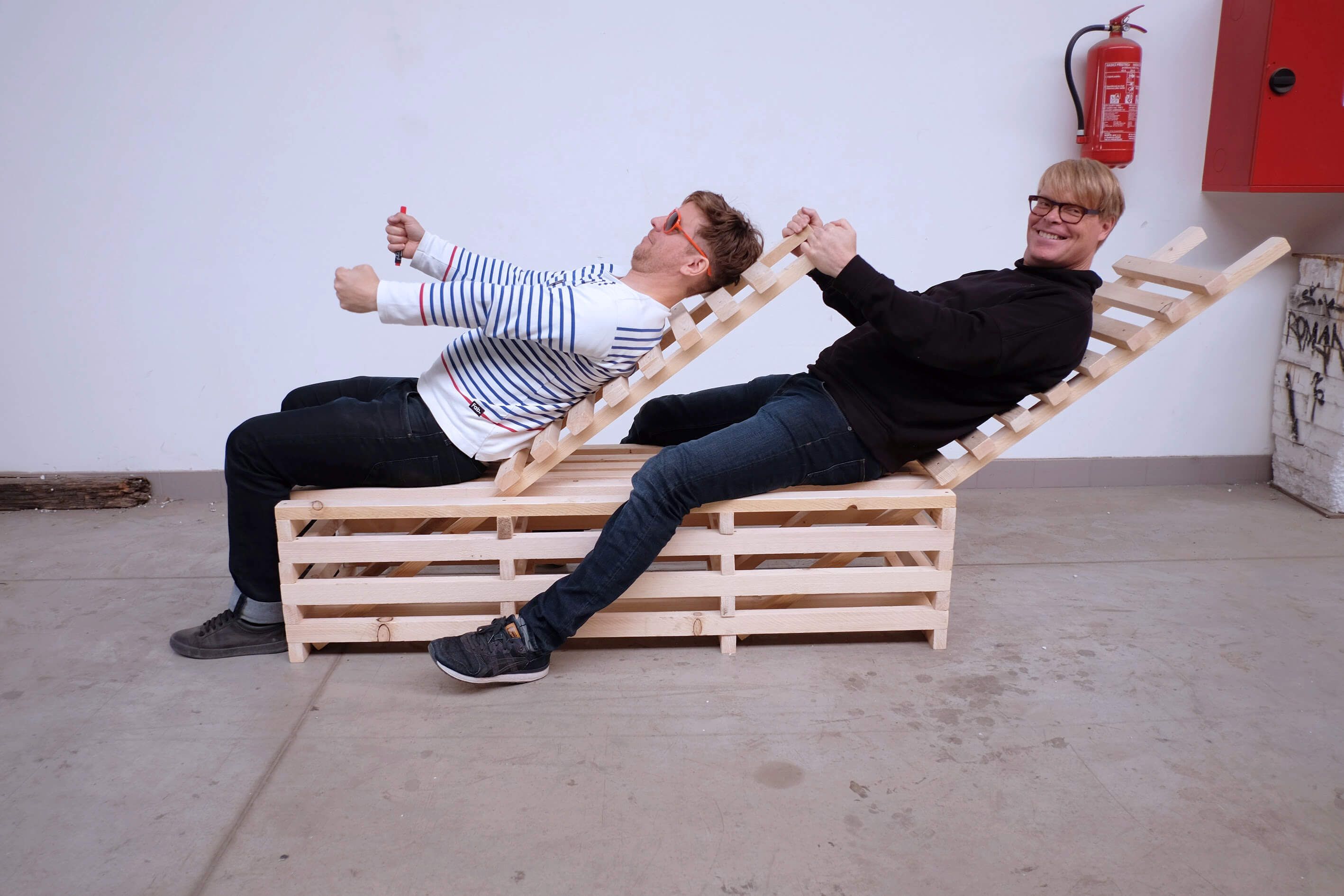 While at a product design excursionI developed this design and builtit with a team of four classmates.
The principal is a simple, mul-tifunctional design which canbe built by anyone with minimal
craftsmanship skills. The base iseasy to move and stable for use, while the two backrests, can be ar-ranged in a myriad of ways to allowfor different seating positions, as well as different play arrangements for children to explore
their imagination.
I had a great deal of fun with this project, and was surprised to see it still in use a few years later at my university student lounge.